Venom Rat HVNC Features of the Venom RAT + HVNC Monitor on/off Open/close CD Show/Hide taskbar Show/Hide Start Button Show/Hide Explorer Show/Hide Clock
The latest version of the Venom Rat HVNC smart:, version 5.0.4 2022:hype:, probably the only version you'll be able find on www.exploitdownload.com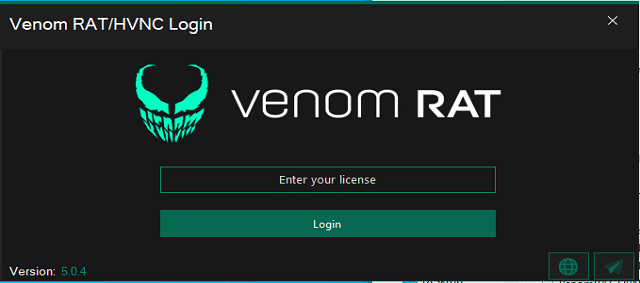 It is the latest and advanced RAT ( Remote Administration Tool ) of 2022 For Windows. It can use to remotely manage and monitor your remote devices with fast speed.
It is coded in C# programming language. It is the latest RAT ( Remote Access Tool ) in the Latestexploit market which supports windows operating systems. It can create a powerful undetectable payload for your victims. The purpose of VENOM RAT HCNC is to focus on providing the fastest, secure, and stable connection with the client.
Venom RAT HVNC is officially developed by Latestexploit Team and It is premium RAT ( Remote Access Trojan ) with a lot of many powerful and new features which I sure you have not seen those features before.

Venom Remote Administration Tool has built-in payload encryption tools in this RAT like assembly changer of payload, obfuscator of payload, icon changer of payload, a binder that helps us to bypass many popular antiviruses easily.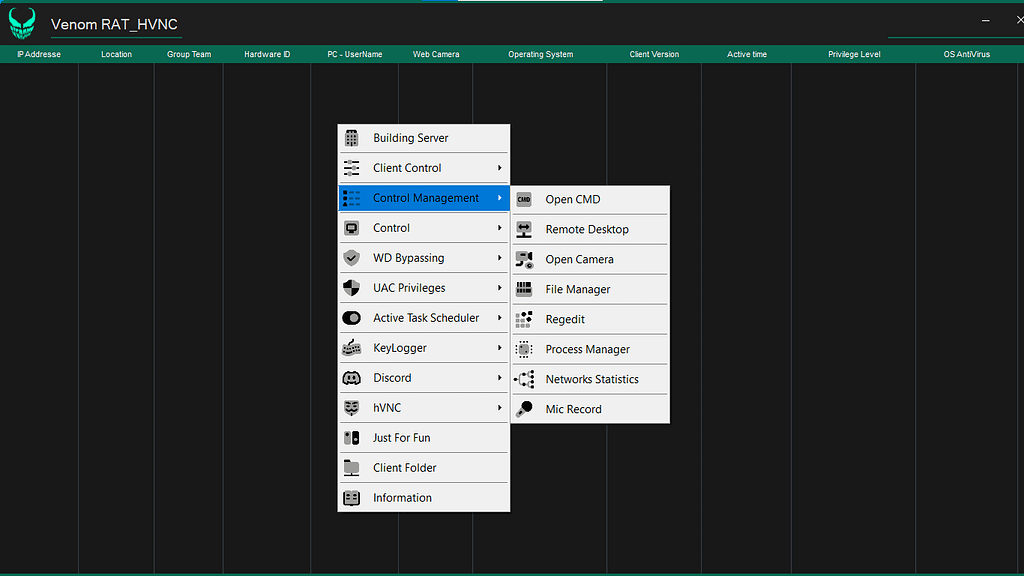 There are many powerful and new amazing features that are used in this RAT ( Remote Access Trojan ) that you have not seen before. This is a paid RAT that's why It has many new features and some of its features are mentioned below.
Clients control
Update
Disconnect
Reconnect
Uninstall
Remote system
System information
File manager
Startup manager
Task manager
Remote shell
TCP connection
Reverse proxy
Registry editor
Elevate client permissions
Turn-off
Turn-on
Stand-by
Remote control
Remote desktop
Remote webcam
Keylogger
Remote microphone
Velos stealer
Remote execute
Visit website
Show message box
Hidden vnc viewer
Hidden rdp
Pastebin uploader
Binder
Word exploit
Ring 3
Rootkit
Assembly
Keylogger
Recovery
Anonfile uploader
Stealer
Desable Windows Defender
Etc.
Video
Zip Password : www.masterscyber.com