TheDropper Extention It is the latest, powerful, and best remote administration tool for windows. You can remotely control your victim devices, mining cryptocurrency from your victims, and perform many more amazing tasks.
Remote Support software is built to simplify Linux, macOS, and Windows administration by allowing you to perform administration and support tasks from a single remote console.
Whether it's a remote server on your network or end users needing remote assistance in any part of the world (inside or outside the network firewall), you can use the built-in system tools in The Dropper Extention Remote Support to provide immediate assistance, as if you were standing next to the end user.
Read this full article to know about the powerful and new features of this RAT. I also give you a discount voucher code below of which helps you to less some charges from the actual price. I hope It adds to the top remote administration tool
How To Download & Install?
Turn off your antivirus 1st or Turn off windows defender real-time protection
Download software from the below download button
Extract file
Open the folder and run TheDropper.exe
Enjoy.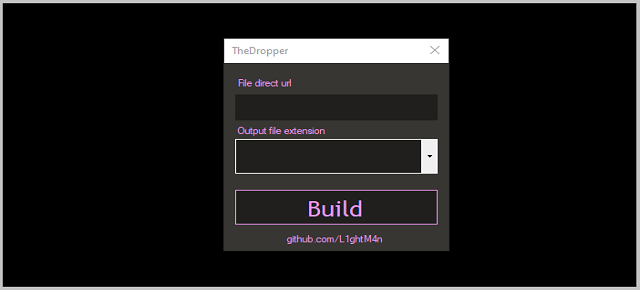 This TheDropper Extention ( Remote Access Tool ) is compatible with all windows operating systems. We successfully tested this RAT on all windows. It works pretty nice on all operating systems. It is the best pc remote administration tool
TheDropper Tool Remote tools like RATs generally exist under the umbrella of remote support or remote management software. This type of software can let IT and help desk technicians access remote devices using only an internet connection. With a remote administration tool, an IT technician can instantly connect to a device and gain full control to provide support, install updates, and perform tasks requiring administrator credentials.
Windows 8.1
Windows 8
Windows 7
Windows XP
I am sharing with you a complete guide about this best Tool and how to use TheDropper Ex ( Remote Administration Tool ) by providing you a complete Information don't skip any step.