One Click Exploit A new highly sophisticated malware campaign targets Tibetan groups to exploit and Send spyware Backend on Video Mp3 image their iPhone and Android devices. The spyware is delivered through WhatsApp message, all user need to do is a single click on the spyware Automatically installed on the device.
The attack is documented as the first one click Exploit mobile exploits and the attacks are carried out by a single threat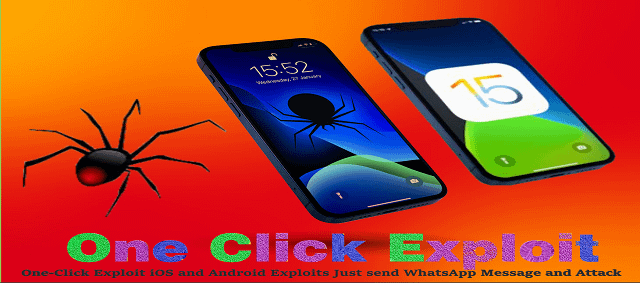 Fake Messages and One click Exploit Mobile
The Fake messages received via WhatsApp are crafted to make it believe it is coming from journalists, the staff at international advocacy organizations, volunteers to Tibetan human rights groups, and tourists to India.
To avoid detection Fully undetectable Antivirus from the intrusion system and to prevent analysis, the exploits and malicious code were encrypted
The malware collection application data such as location data, contacts, call history, SMS history, and the following device information.
iPhone model
iPhone name
iPhone serial number
iOS Version
Phone number
ICCID of the SIM Card
IMEI of the device
Network connection method (wifi or cellular)
One Click Exploit Android Exploit
One click Exploit Android and Iphone Exploit like the iOS exploit it too delivered through WhatsApp, if the targets open the link video audio via Chrome-based Android browser, it asks users to open the link via Facebook app's built-in Chrome-based web browser.
just one click, an attacker could have used the flaws to get access to Android and ios system and get sensitive information
Until the vulnerability is mitigated, hackers can exploit it to adversely affect programs, data, additional computers or a network. An exploit directed
spyware is a malicious hack that requires no interaction from the user Zero-click vulnerabilities same of code One Click Exploit
exploit chain designed targeting iOS versions 11 – 11.4.  12 The exploit chain was  Apple security who confirmed both the browser and privilege escalation exploits and it  iOS 11.4.1 12