CypherRat v5 Download Latest Version  It is a persistent android rat that has the ability to hack your victim's device for a long time. You will see a built-in cypher rat crypter
It is the latest, most powerful, and best remote administration tool for android You can hack up to thousands of android devices silently through this best android administration tool
It is the latest and best android rat software in the market of This android rat has the ability to hack all types of latest android models that are available in the market now
You can hack anyone's android mobile through this mobile rat and monitor his/her device remotely from your pc and laptop
You will see so many new features in this latest version It is fully stable version, You will not see any kind of loss connection error from victim in this version
CypherRat v5 is the latest version of this series. It is a paid android rat that is very expensive but you can download Our website www.exploitdownload.com
You can hack, control and monitor unlimited android devices through this android rat. There are so many advanced and powerful features in this rat software that makes it so awesome.
You have not seen that kind of latest and amazing features before in any other android rat. It is one of my favourite android rats of all time.
It supports up to all versions of android devices from android 4 to android 12. You can smoothly hack all the latest android devices through this android remote access software.
With the help of cypher android rat, you can monitor your kid's activities. You can spy on them silently without knowing them.
It is a persistent android rat that has the ability to hack your victim's device for a long time. You will see a built-in cypher rat crypter with this android rat that allows you to crypt your android payload to bypass all antiviruses.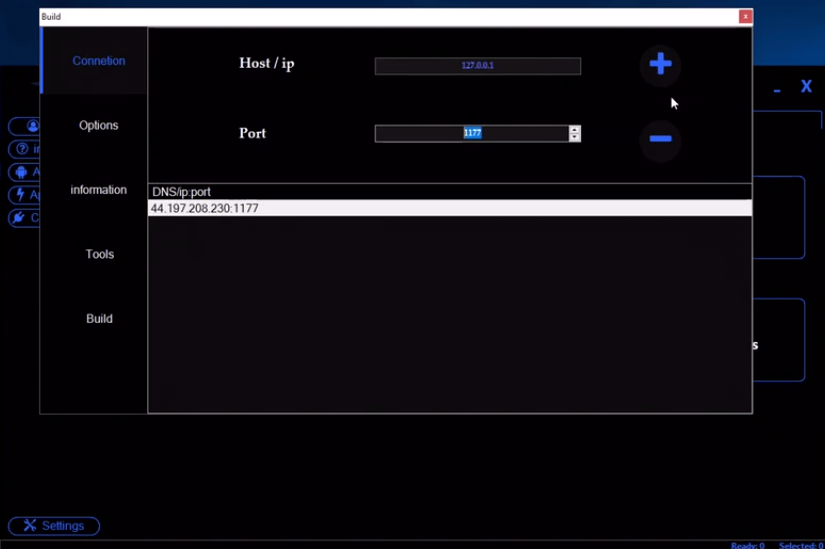 There is a BTC stealer feature in cypher rat v5 software that allows you to steal BTC from your hacked victim's mobile silently.
CypherRat v5 Download It is a fully stable and secured android rat. You can view the live screen of your victim's device through this android remote access tool.
It is fully undetectable android rat software that is anti-kill and anti-delete. When your victims will install its payload then they will unable to uninstall its payload from their mobile phones.
What is the best android remote administration tool? Cypher RAT is the best android rat software nowadays due to its latest functions.
There is no android remote administration tool in the market that competes with this rat software. It has the ability to upload and download any file from the victim's mobile phone phone.
You can lock and unlock any file into your victim's file manager in one click. It allows you to search any file into your victim's mobile file manager.
You can add new contacts, delete contacts and view all contacts of your hacked victims. With the help of this best android rat software, you can view the location of your victim's device in real-time.
It allows you to change the wallpaper of your hacked victim's mobile according to your choice remotely. You can view the live screen of your victim's mobile in real-time through this android rat.
There is a cypher apk injector program in this android remote access trojan that allows you to inject its payload with any other system app that runs with that injected system app.
This feature is very advanced that you have never seen before in any previous premium android rat programs.
You will see all installed apps in your victim's device, their accounts manager, call manager, SMS manager in this android spy software.
It allows you to steal the Gmail account of your victim, Facebook account stealer 2FA google authenticator stealer.
You can take photos from the front and back camera of your hacked victim's device silently, show live screen, control live screen, control keyboard, take a screenshot.
Cypher rat cracked allows you to open any website URL from your victim's mobile. You can listen to microphone of your hacked victim's device anonymously.
You will see online and offline keylogger features in this android remote administration tool that helps you to capture all keystrokes of your victims.
There are so many features in cypher android rat software and some of them are as follows below.
ANTI-KILL
ANTI-DELETE
REAL-TIME MONITOR
SCREEN RECORD
GET ACCESSIBILITY AUTOMATICALLY
BYPASS GOOGLE PLAY PROTECT
FULLY UNDETECTABLE
CRYPTO STEALER
CONTROL SCREEN ( VNC )
INJECT PAYLOAD APK INSIDE THE REAL APP
NEVER LOSE VICTIM'S
2FA GOOGLE AUTHENTICATOR CODE STEALER
BYPASS CHINESE PHONES PROTECTION
BYPASS BANK APP SCREEN
RUN AUTOMATICALLY ON MOBILE STARTUP
BYPASS BATTERY OPTIMIZATION
GET PHONE INFO
MAC ADDRESS
MICROPHONE CAPTURE
KEYLOGGER
SMS MANAGER
FILE MANAGER
CONTACTS MANAGER
VIEW LIVE LOCATION
FACEBOOK STEALER
GMAIL STEALER
ACCOUNTS MANAGER
ACCOUNTS STEALER
OPEN ANY WEB URL
OPEN FRONT CAMERA
OPEN BACK CAMERA
SOCIAL MEDIA HUNTER
CLIPBOARD
SHOW APPS LIST
HIDE/UNHIDE ANY FILE
DELETE ANY FILE
ENCRYPT/DECRYPT ANY FILE
CHANGE WALLPAPER
DOWNLOAD/UPLOAD ANY FILE
ZIP/UNZIP ANY FILE
PLAY SOUND
TAKE MOBILE SCREENSHOT
MANY MORE
Many people don't know how to use Cypher RAT Software? It is very easy to set up and use this android rat same as other android rats.
You need port forwarding, your windows defender and windows firewall must be turned off. Open its builder and enter your details then your payload will be built.