Cerberus Banking Android Rat is a sophisticated Android banking malware, ability to redirect calls or tamper with mobile functionality via its RAT features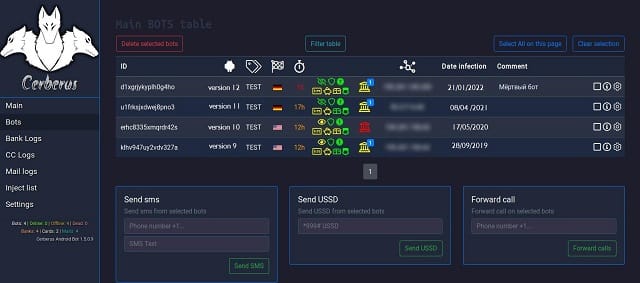 he source code of the Cerberus banking Trojan has been released as free the Remote Access Trojan (RAT)
The source code of the Android-based Cerberus banking Trojan is being auctioned off due to the break-up of the development team. Security.
New Cerberus Android banking Trojan joins the threat-landscape at the moment that of a full-blown set of Android banking malware features (such as RAT
These new features in Cerberus, in addition to the incorporation of functionality for remote control of the device (RAT), also include theft
Cerberus is a mobile banking Trojan designed for the Google Android operating system. In circulation since at least July 2020 the Remote Access Trojan (RAT) is able to conduct covert surveillance, intercept communication, tamper with device functionality, and steal data including banking credentials by creating overlays on existing banking, retail, and social networking apps.
The malware is able to read text messages that may contain one-time passcodes (OTP) and two-factor authentication (2FA) codes, thereby bypassing typical 2FA account protections. OTPs generated through Google Authenticator may also be stolen.
The operator set a starting price of $50,000 — with the aim of generating up to $100,000 — for the malware's .APK source code, client list, servers, and code for administrator panels. The auctioneer claimed that Cerberus generated $10,000 in revenue per month.
The cybersecurity firm says that following the free release of Cerberus source code in the underground, there was an "immediate rise" in mobile app infections across Europe and Russia. Of particular note, Galov says, is that previous clients were not encouraged to strike Russian mobile device users — but the moment the code was released, the attack landscape changed.
When Cerberus was offered as Malware-as-a-Service (MaaS), the scope of the threat was contained to attack groups able to pay for the code, on subscription from $4,000 for one month to $12,000 for a year. Now the developer has washed their hands of the project and released the source code for free, we may not only see rising adoption of Cerberus, but also potentially new variants based on the leaked code in the future.
Zip Password : www.masterscyber.com