BitRat v1.39 Builder It is the latest, powerful, and best remote administration tool for windows. You can remotely control your victim devices, mining cryptocurrency from your victims, and perform many more amazing tasks.
BitRat v1.39 Builder is a Cracked rat but I can give you a download link of this rat below. I personally recommend you to Download this rat because of its powerful features which you do not see in any other paid or in free RAT ( Remote Administration Tool ).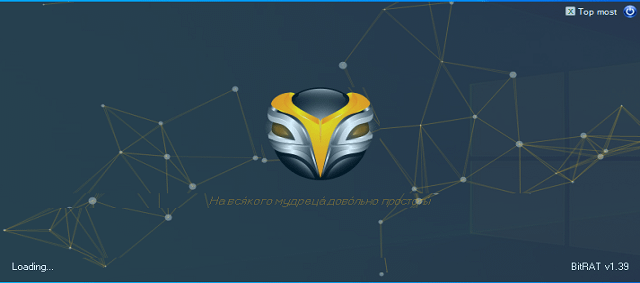 This RAT ( Remote Access Tool ) is compatible with all windows operating systems. We successfully tested this RAT on all windows. It works pretty nice on all operating systems. It is the best pc remote administration tool
Windows 10 ( Recommended System )
Windows 8.1
Windows 8
Windows 7
Windows XP
This RAT has built-in Hidden RDP – HVNC ( can be purchased separately within RAT at a Cracked Version ) and is more powerful than others which supports many latest browser versions
This RAT can handles up to 10k bots at a single time without any kind of lag and low CPU usages. It can bind 5 files up to a time. It is the best pc remote administration tool

This best remote desktop software supports all-new browser versions for the password recovery feature. Their password recovery feature is updated every time and recovers passwords from all updated browsers.
BitRat v1.93 Builder It is the best RAT tool
It supports advanced and fast versions of the remote desktop feature. You can connect your pc mouse and keyboard with your victim through this remote desktop feature and control your victim's pc remotely.

It supports a reverse proxy feature in it which supports socks 4 and socks 5 for a very fast and stable connection for an easy swap between victims' pc. It is the best paid remote administration tool

this best remote desktop software supports the hidden chrome browser feature by which you can open your victim chrome browser hiddenly remotely without known them to your victim.

You can use XMR mining feature on your victims to utilizing XMRig. It works with a CPU or with GPU. For faster mining select the 64-bit option.
2 modes of connection
Clients control
Update
Disconnect
Reconnect
Uninstall
Remote system
System information
File manager
Show message box
Hidden vnc viewer
Hidden rdp
Pastebin uploader
Binder
Word exploit
Ring 3
Rootkit
Assembly
Keylogger
Recovery
Anonfile uploader
Stealer
Hidden browser remotely
Startup manager
Task manager
Remote shell
TCP connection
Reverse proxy
Registry editor
Elevate client permissions
Turn-off
Turn-on
Stand-by
Remote control
Remote desktop
Remote webcam
Keylogger
Remote microphone
Velos stealer
Remote execute
Visit website
UAC exploit
Kills windows defender
Protect process ( Impossible to kill)
Direct reverse connection mode via secure sockets
Tor connection
Group view
Thumbnail preview
Connection capacities
XMR Miner
Reverse proxy
SOCKS5 Proxy
Etc many more.
ZIP Password : www.masterscyber.com