Arsium Ransomware Builder ( REQUIRED 4.7.2 framework ) . It comes with more and powerful encryption/decryption method
Hello guys I'm back with this new software. It can encrypt ALL FILES ON DESKTOP. Actually it contains 2 methods of enc/dec.
An interesting fact about the Arsium Ransomware builder is that it is not able to create a ransom note. This means that the attackers cannot give out contact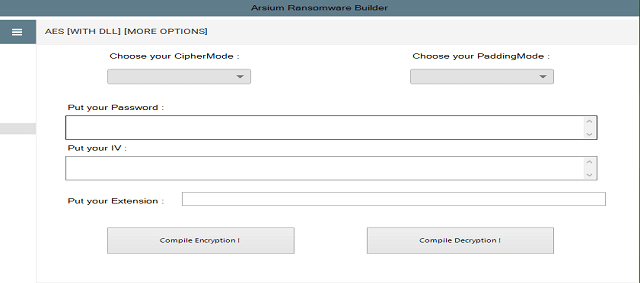 Arsium Ransomware Builder Free Download · It features unbreakable encryption, which means that you can't decrypt the files on your own
Interactive malware hunting service. Live testing of most type of threats in any environments. No installation and no waiting necessary.
Arsium is a new ransomware building program that allows criminals to create their own ransomware threats ; Type, Ransomware builder.
Arsium Ransomware is a tool designed for hackers who wish to create malicious applications used for money extortion. Usually, threats used for such a Windows
While there are still plenty of ransomware attacks going around, … Jan discovered the new Arsium Ransomware Builder being prompted
Where does Arsium Ransomware come from? Since it is a malware builder, this program is not available out in the open for everyone to see. On the other hand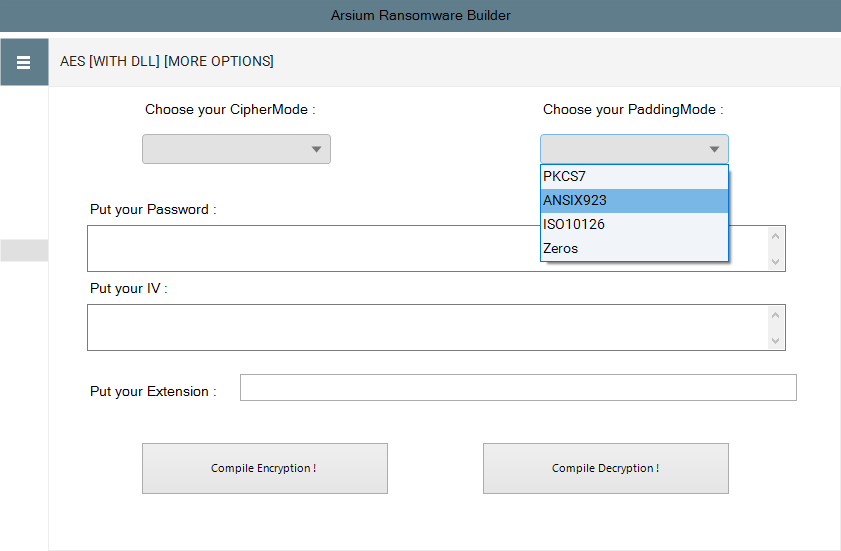 This project was made to demonstrate how easy ransomware are easy to make and how it work. The script works on Windows, 
Ransomware is a type of malware which encrypts the Data of Victim's PC making Data un-usable, they are mainly published to Encrypt victim's data which
Improve this page. Add a description, image, and links to the ransomware-builder topic page so that developers can more easily learn about it.
 Ransomware Builder V4 is being developed by a group of researchers in the Czech Republic, who are working on a new version of the malware
Interactive malware hunting service. Live testing of most type of threats in any environments. No installation and no waiting necessary
Soon after the builder was leaked online, a threat actor began using it to launch a very active ransomware campaign
In the case of the compromise of Codecov's Bash Uploader, attackers were able to bypass trusted builders to upload malicious artifacts
ZIP PASSWORD : www.masterscyber.com