Download AndroRAT Free. AndroRAT is a program to completely control Android devices remotely from a PC making
AndroRAT is a mobile malware which has been created in the year 2012. It is a Remote Access Tool (RAT) for the Operating System (OS) Android which is used
But using a simple tool called AndroRAT (Android Remote Administration Tool) it is possible for anyone to hack any Android device. By successfully running this
Androrat is a one of the top of the line Android RAT (Remote Administration Tool). Androrat download and get your hands on practice.
AndroRAT is an open-source client/server application developed in Java/Swing for Servers and Java for Clients. This operating system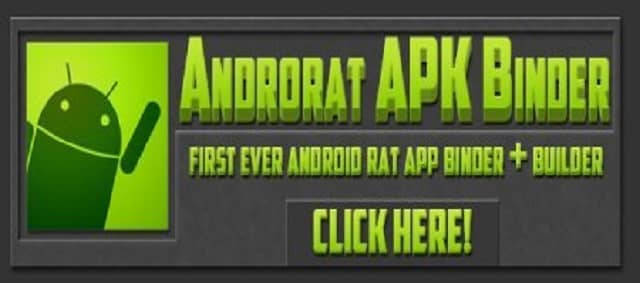 If you want to spy on an Android phone? Want to check out real-time notifications, WhatsApp messages, call logs, and more? Androrat is one of the best tools with which you can do all this.
Do you want a hacking app for Android? Look no further than Android apk free download in full version for android.
There are currently many hacking methods. First coding, but coding is not easy. So try another method Like Hacking tools to hack the phone. Nothing could be better than an Android app. The term comes from the Android RAT (Remote Administration Tool).
What is AndroRat ?
AndroRAT is an open-source client/server application developed in Java/Swing for Servers and Java for Clients. This operating system is the Remote Access Tool (RAT) for Android which is used to attack a victim or an attacker.
AndroRAT can be used as a client-side Android application on the target phone and as a server-side application on a hacker or attacker computer. In other words, you can take full control of a single Android target phone or device remotely from your computer using this client/server application.
This application requires no knowledge of coding or programming. But you have to learn how the app works. This application was originally developed to test network security. Security analysts use this application to detect errors on the system and network. This app hits the weak areas of the app and gets into the phone or network. With this application, you can hack any network and any device and check the real-time status of the phone.
AndroRat APK is an amazing app to easily hack Android devices.
What can you do with AndroRat Apk?
Windows + Mac can be hacked.
Read a personal message.
See the GPS location.
Remove the WiFi password.
Upload files to victims' devices.
Record video.
Click on the pictures.
Keep a close eye on the victim's equipment.
Stay in touch (and all info)
Vibrate phone
Call list
Open the URL in a standard browser
Send an SMS
Location via GPS / Network
The monitor receives live news
Video streaming (for activity-based subscribers only)
Monitor the status of the phone live (Receive received, send call, missed call ..)
Stream sound from a microphone (or another source).
Take pictures with the camera
How to use AndroRat?
Download Androrat using the given download link.
Install it on your Android phone or tablet. The APK file may prompt you to do so.
Now you need to create a location where you can save or send data.
Now move the port, it depends on the type of your router. You need to find the type of router. Google is best suited for this.
Now download Android Binder and enter the name instead of the hostname that you can find that is created for your port.
Get the name for the file and click Go. You can also convert the created file to another application.
If you have now set the DUC to automatic DNS type, enter the hostname you created.
Launch the Android Project application and enter the port number in the Server Tap option.
Now you can hack any phone.
The Android APK can be used not only to hack Android but also on Windows and other OS platforms. With this application, an attacker can read personal messages very easily.
The WIFI password stored on the phone can also be accessed. The most important thing is that you can upload or download any file you want from the victim's device.
So I should say that this is a monster app that an attacker can use for any purpose.
Disclaimer: The tool provided on our website is for educational and ethical purposes only. Therefore, we do not support the unethical use of the device and we accept no liability in relation to it. Use it at your own risk if you want. Thank you.
To ensure the quality and atmosphere of the app/game, everyone will always recommend the user to download the latest version of the AndroRat Apk. You can download it directly from the Google Play Store. But it will only give you the original version. No need to worry about the modified version and those who have problems accessing the Google Play Store or are unable to download the app for any other reason. We are here to solve all your problems. Many websites claim to provide the latest updates to the AndroRat Apk, but none of them really prove their point.
However, websites provide older links that access to older versions that are not useful. People who can't download the AndroRat from the Google Play Store for any reason, don't worry! The link we provide gives you access to an updated version of the game, allowing the user to unlock all levels and modes. All you have to do is go through the installation process to get the latest version of the AndroRat
AndroRat content rating is . This app is rated by users who are using this app. To know more about the company / developer, visit DDT's website who developed it. AndroRat can be downloaded and installed on 4.1 and up and higher Android devices. Download the app using your favorite browser and click Install to install the application. Please note that we provide both basic and pure APK files and faster download speeds than AndroRat This Rat has been downloaded times on store. You can also download AndroRat and run it with the popular Windwos are Android Phone
Free Download AndroRat Software
ZIP PASSWORD: www.materscyber.com